An Organized Young Boy and Other Unicorns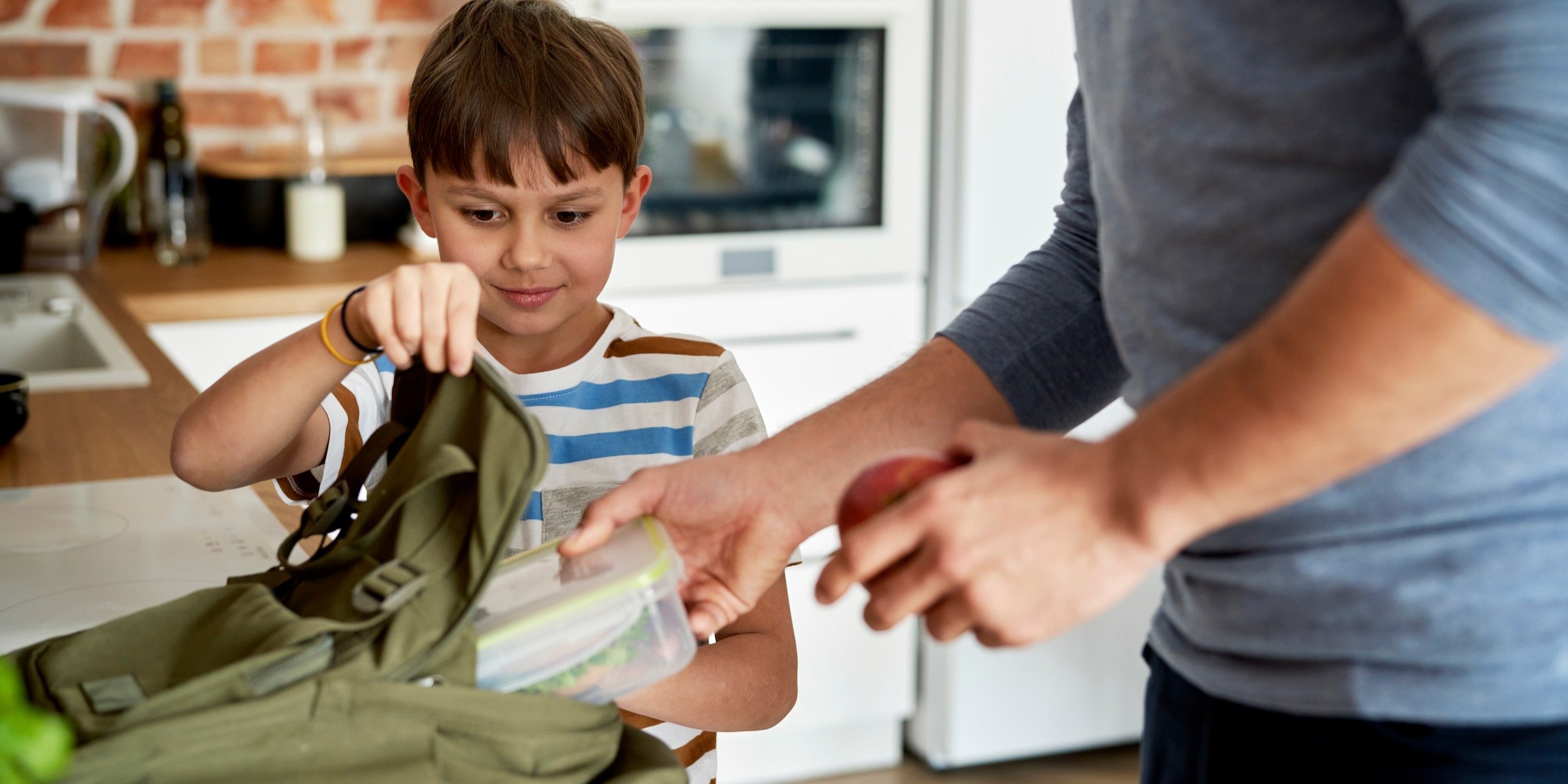 A
s a parent and teacher, I know that it can seem like the term "organized boy" is an oxymoron, but it doesn't have to be! Even if you know a task might not get done—or done very well—when we step in too often or do too much, we remove learning and growth opportunities for our boys.
But Where Do We Begin?
Damon Korb, developmental-behavioral pediatrician and author of Raising an Organized Child: 5 Steps to Boost Independence, Ease Frustration, and Promote Confidence offers these suggestions to help your child to become more organized. First, be consistent. As parents, we need to not only teach consistency but also use the same routines regularly. Korb believes that consistency is the foundation for all other skills. Next, we should introduce order. Children need to understand that there is a beginning, a middle, and an end to everything. We need to establish that a project is not over until it is completely finished. In addition, teach your child that there is a specific space for everything. Designate a place for everything in your home, then keep it—and return it—there. This will help your child to understand that there is spatial order. Then, practice forward thinking. This means anticipating, estimating, and planning. You can even model this for your child with your own tasks. Finally, promote problem-solving. Encourage your child to use his imagination. As you discuss how to solve a problem, help him to grasp the big picture and take different perspectives.
Helping a child to become more organized is a process and it requires some patience and perseverance for the adults trying to teach it. As we explain, model, guide, and then allow the boys to take on more tasks for themselves, we are preparing them to be more organized throughout their academic careers, future jobs, and their lives.
Some Suggestions, Please...
Here are some ideas on how to help your son develop good habits on his path to organizational independence. Ideally, this process should begin when boys are quite young, but it is never too late and these practices can be adjusted for age.
1. A Place for Everything and Everything in its Place
Even preschool and kindergarten boys are capable of learning where things belong and returning them to their rightful place. When my son was in kindergarten, I taught him how to sort his laundry (whites, darks, colors) and put each item into the appropriate basket. This was a simple way to give him a home responsibility that was helpful to the family while also teaching him that sorting was a form of organizing.
2. One Away, One to Play
With this simple phrase, the message is that your child is only allowed to take something new out when the previous toy or game has been put away. This also assists with the previously mentioned spatial order, since he will be putting each toy into its place.
3. Utilize Timers
In order to help your child understand time, using a timer can be very useful. If cleaning up his room is a challenge, try making it a game. Time how long it takes for him to put everything away neatly and then see if he can beat this time the next time he cleans up. You can also build in rewards to add to the fun and motivate him further. Timers can also be useful when completing homework. If you set a timer during homework time, it may help your son to stay focused.
4. Keep a Family Calendar
Keeping a family calendar is a simple yet dynamic way to model organization for your child. Spend a few minutes daily going over the upcoming events and activities and then help your child prepare. Does your son have karate class tomorrow right after school? Ask him to list what he needs to pack up for class and provide support as he gathers items and places them in his bag. This process will help your son recognize that he needs to spend time planning for activities he values so that he can fully enjoy them. By maintaining consistency with this, you are helping your child to create strong routines.
5. Use a Planner
Another powerful tool to model and teach organization is using a planner. As a third grade teacher, we use planners with our students daily. This is a place to write down homework assignments, notes about important upcoming events, and reminders. There is no reason that a child, even one younger than eight, cannot have his own planner. He can use the family calendar to copy his extracurricular activities down and note events coming up that matter to him. What a marvelous way for him to find meaning and promote a sense of purpose in his own life!
6. Use Checklists
Similar to a planner, checklists are a way to anticipate what is to come and what needs to be done. Besides, what could be more satisfying than checking off finished tasks on your list—or is this just me? This teaches your child to think ahead about what is to be done and allows you to help him break projects down into smaller, more manageable tasks. In addition, by having a conversation with your child after finishing a project or task, you can help him to understand how much time is needed to get things done in the future.
7. Create Designated Times and Spaces
Don't forget that once your child begins to complete homework, he will need a designated space in a quiet area. By providing a special place to complete his work, you are showing that you value this experience for him. Setting a specific time to work on homework is also a valuable organizational tool. He can check off assignments in his planner as he finishes them and you can check in with him about how things went. For younger students, you may have to sit with them in case they need help, but by about third grade most boys can begin to work more independently. As the parent, you can be available to discuss what went well, what was difficult, and how he could use his time more efficiently in the future if need be.
What if I am a disorganized parent?
Not every parent has mastered the skills that we are asking children to learn, so you may be wondering if it is fair to ask this of your son. I believe that you can talk openly with him about the fact that you are not as organized as you wish to be, and then work on this together. You will be modeling a growth mindset for your child as you also become better organized. While it may seem like a unicorn, an organized boy is an achievable goal, so don't hesitate to try this at home. You and your child will be better for it!
Subscribe to the Boys Education Series on iTunes or Stitcher
Gail Ross, University School Lower School Teacher and Team Leader
Gail Ross is a Third Grade Teacher and Team Leader at University School. She has over 20 years of teaching experience in public, parochial, and independent schools. Gail earned her Bachelor of Science degree in Elementary Education from Kent State University, a Master of Education degree from Notre Dame College of Ohio, and she holds a Reading Endorsement on her Professional license. In addition to working as a teacher, she has been a literacy and math specialist, child care director, private tutor, and Resident Educator Mentor/Facilitator for the state of Ohio.