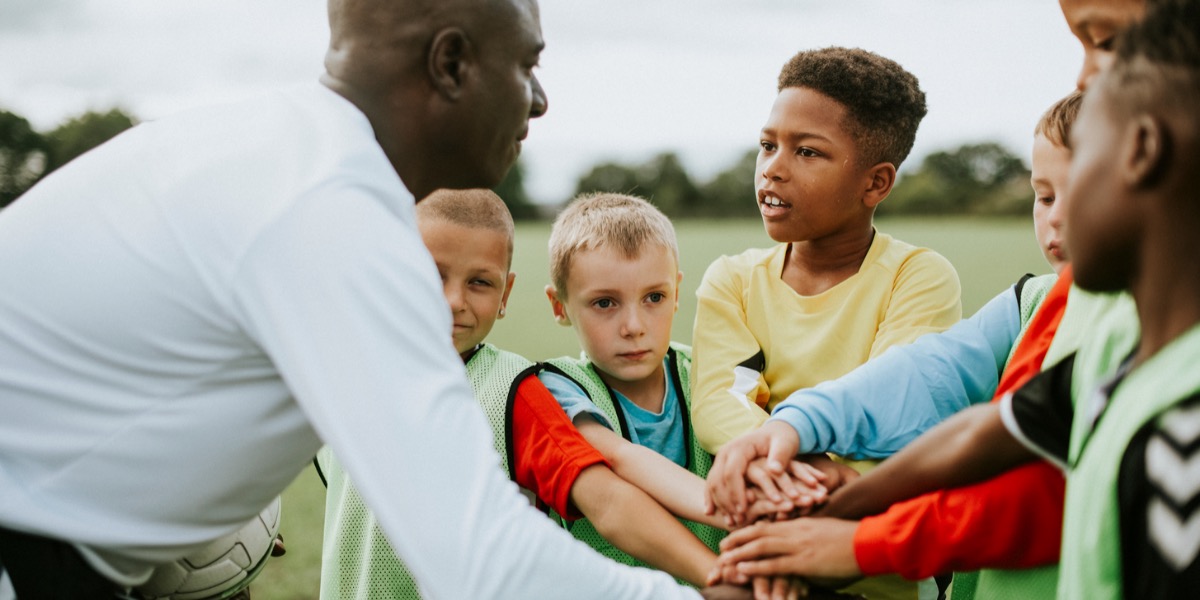 Resilience. As parents, we want our children to have the emotional strength to overcome obstacles and the coping skills to recover quickly. Teachers, coaches, and parents can help boys manage struggles and frustrations, but the lessons boys learn through sports can have an equally important potential to shape their character.
Athletic participation provides boys with key lessons that help shape them from their first experience in a youth sports program through a role on a varsity team as a high school senior. The trajectory of a boy's athletic experience changes over time, but one characteristic that is constantly being developed and revealed through sports is resilience.
As boys begin to participate in youth sports during their elementary school years, their resilience is tested and strengthened as they experience the frustrations of trying to learn a new skill that does not come easily. Successfully hitting a baseball, performing a flip turn in the pool, and dribbling a basketball often requires repetition, practice, and perseverance. As boys initially struggle to master the fundamentals of such tasks, their resilience is tested.
Eventually, the little league team meets its match in the playoffs, the opponent in the 100-yard freestyle is just too fast, and the undefeated soccer season ends on a penalty kick after a tough call from a volunteer referee. Boys need to summon their resilience as they deal with the heartache of losing for the first time.
In his best-selling book, Toughness: Developing True Strength On and Off the Court, Jay Bilas writes, "Failing doesn't make you a failure. Failing makes you a competitor. Every competitor fails. If you lay it on the line, you will come up short at times. Failure is a part of competing, and embracing that fact is an important component of toughness. Tough people fail, but tough people are not failures." Boys strengthen their character and their resolve when bouncing back from the setbacks they experience in sports.
When youth sports are replaced with travel teams, elite tournaments, and middle school athletic programs, boys often see their resilience tested as those opportunities provide the first experience of not making a roster, not earning a starting position, or not receiving the playing time that one wants.
Moments like these are important times in a boy's development, but they are incredibly trying as they happen. To this point, Bilas states, "Life isn't easy, but you never quit. Never. I may not have been the best (player), but I can always give my best. That's how you demonstrate toughness."
It is that will to push on, to improve, that boys develop, over time, through their participation in sports. Boys will then strengthen their resilience through sports-related experiences and become more equipped to handle frustrations as they arise in their personal and school lives.
As high school athletes, boys are challenged by the time commitment that is required of them. The rewards of making a highly competitive varsity team are often the expectation to attend 6:00 AM summer workouts in the weight room, sacrificing family vacations over winter and spring breaks, and committing over 20 hours per week to practices and games, which often lead to late nights of homework and studying. All the while, high school athletes make these sacrifices with no guarantee that they will achieve the individual goals they want to accomplish.
Boys can often earn the grade they desire in a particular class by working hard, but in sports, working hard is required to simply be a member of the team. Bilas reminds us, "Hard work is the price of admission for the opportunity to reach sustained excellence." In sports, boys often need to call upon their resilience when all of their hard work and sacrifice do not provide them with the personal gratification they desire.
In his book Legacy, James Kerr takes a deep dive into the heart of the world's most successful sporting team, the legendary All Blacks national rugby team of New Zealand. The book addresses several core principles that have allowed the All Blacks to excel. Three of these tenets tie naturally into the importance of boys strengthening and using their resilience during sports participation.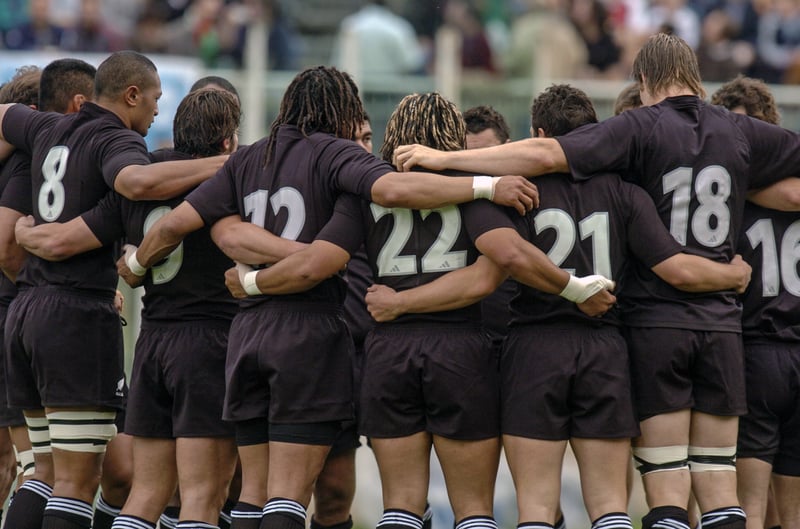 The All Blacks are the most successful international men's rugby team of all-time with a winning percentage of 77.41% - The All Blacks Team
1. Sweep the Sheds
Before leaving the locker room at the end of the game, some of the most famous names in world rugby stop and tidy-up after themselves. They literally and figuratively "sweep the sheds." A former All Blacks captain described it as an example of personal humility, and humility is core to their culture. The All Blacks believe that it's impossible to achieve stratospheric success without having your feet planted firmly on the ground. When young athletes are asked to clean out their baseball dugout after a tough defeat, they are strengthening their resolve while exhibiting humility.
2. Follow the Spearhead
The All Blacks symbolize teamwork with the spearhead. Though a spearhead has three tips, to be effective all of its force must move in one direction. In competitive athletics, not a single part of the spearhead should deviate from what bonds the team together.
The All Blacks embody this loyalty to the team at the highest level. Boys need the adults in their lives, their teachers, coaches, and parents, to encourage them to put the team first, even when it isn't in their best interest. This team-first focus is an important aspect of athletics.
3. Leave the Jersey in a Better Place
The All Blacks have echoed this statement for years. Their task is to represent all those who have come before them and all those who follow suit. An All Black is, by definition, a role model to schoolchildren across New Zealand. Varsity athletes at the high school level are viewed the same way by younger boys in their community. Understanding this responsibility creates a compelling sense of higher purpose. While struggling through a difficult match on the tennis court or a heartbreaking loss on the soccer pitch, athletes need to carry themselves in a manner that exemplifies their status as role models to the young people who emulate them.
Tennis champion, Chris Evert, once stated: "competitive toughness is an acquired skill and not an inherited gift." Most athletes love to play, compete, and win while participating in the sports that they enjoy. They don't participate in sports to build resilience and overcome adversity. It is our responsibility as parents to embrace the fact that sports will provide boys with important lessons after a strikeout during a crucial at- bat, after a loss in an important playoff game, and after getting cut from a team despite working hard during a grueling offseason. Refrain from protecting boys when they face athletic adversity. They will become better equipped to manage the setbacks in their lives if we allow them to develop resilience through a sport that is meaningful to them.
Sean McDonnell, Director of Athletics at University School
Sean McDonnell, the Director of Athletics and varsity basketball coach at University School, has over 24 years of teaching and coaching experience at both the high school and college levels. He was the men's basketball coach and an Assistant Professor at Case Western Reserve University for 13 years, where he also served as the coordinator of NCAA Eligibility and Compliance. He has a master's degree in education and a bachelor's degree in English.