Parenting the High-Level Athlete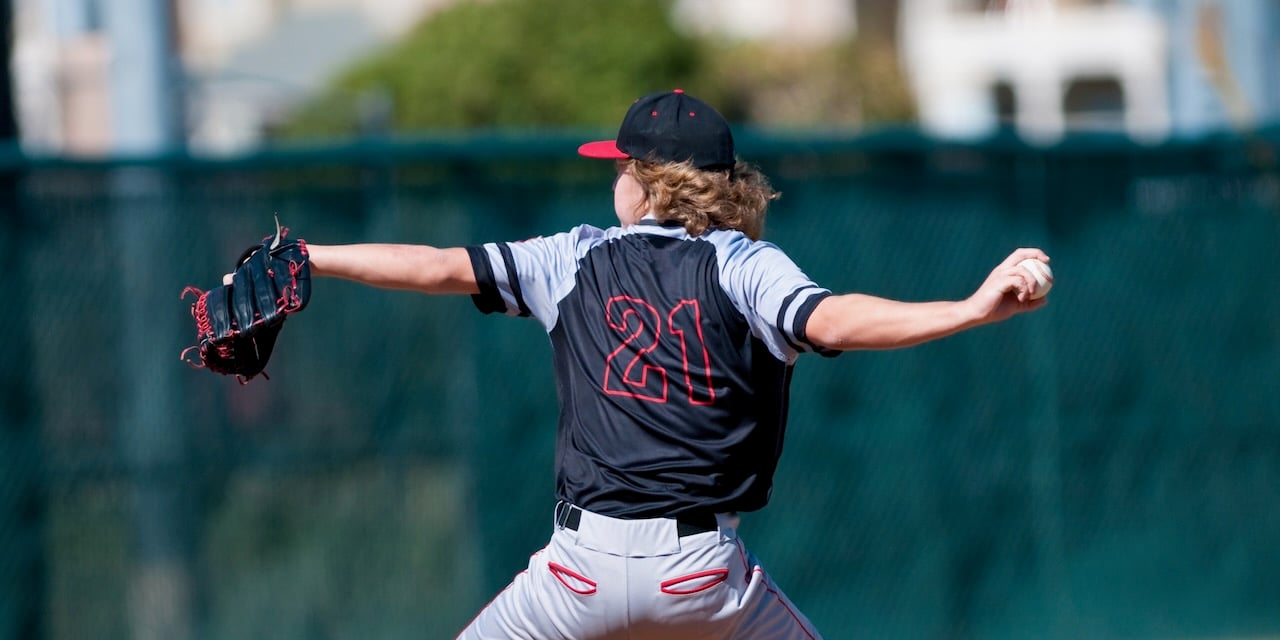 As a former three-sport high school athlete, I felt honored when my parents were at any of my competitions. While there were some adults who were present at every game or match, many could only attend intermittently. I continued to play one of my sports in college, and some of my classmates went on to play college athletics, but few had it as their ultimate aspiration. Every once in a while a standout athlete excelled at the Division I level, but more often than not, college sports were a way to continue a joyful high-school pursuit.
Much has changed in the world of sports since. Children start organized athletics earlier in their lives, coaching has improved, and we know a lot more about how to develop athletes into elite performers. Because so many young people have an opportunity to become strong in a sport, many of us find ourselves having to navigate the world of youth athletics. How can we best work with our own children to ensure their athletic experience is meaningful and maximized?
Thankfully, the climate for athletes has improved at all levels. The model for coaching to which I was exposed, at times, used a blend of fear, intimidation, and anger to motivate players. As athletes of that era coach our own children or others, we realize the damage that approach causes. The old models assumed that boys could handle a lot and that living through a disciplinarian coach with a temper was part of growing up, getting tough, and maturing. The numbers of young men who thrive under that model are few, and bad coaching can do lasting damage.
I am currently a coach at the varsity high school level and have coached individual and team sports from middle school to college. As part of that work, I learned of the research taken on by the Positive Coaching Alliance (PCA). PCA studied what young athletes are looking for and how that might differ from what their parents think is important. Parents often believe that boys are looking to excel so they can play in college or get a scholarship. In addition, a study by the Robert Wood Johnson Foundation partnering with Harvard found that 25% had hopes that their child might one day turn pro. They are surprised, therefore, to learn that the top reasons the boys themselves state are to have fun and be with their friends.
On the negative side, boys were clear about what they didn't like. The number one answer was the car ride home. What they meant by that was that after a game, most boys just want to decompress, and having to answer questions leads to some frustration. Parents' well-meaning attempts to offer advice or take advantage of a teaching moment can lead to a boy feeling that their athletic efforts are more about pleasing a parent than gaining personal satisfaction inherent in the sport.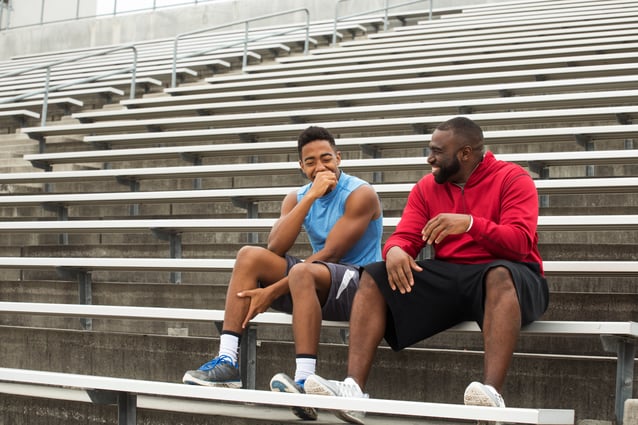 My philosophy of coaching and parenting has changed dramatically, both as I witnessed my players grow and as my own children experienced the cauldron of youth sports. My son discovered a passion for golf, and as we traveled widely for competition I was able to witness the parent/child relationships that seemed to be the most productive. It was clear that some parents were the ones doing the driving. The child seemed along for the ride as parents scheduled instruction, tournament play, and conditioning to prepare their child for competition. Others were there to support, let the child explore, and accept the outcome, no matter where it landed.
I also witnessed these relationships from a coach's perspective. Over time, it was clear who continued to love the sport, and who got burned out by it. I am hopeful that the following observations about working with boys are helpful as you navigate youth sports:
Understand boys will grow at a more sustainable rate if they are the owners of their destinies. The parent who describes having to force their son to leave the field because it is getting dark finds their athlete is happy and improving years later. When children are young, it is important to expose them to lots of sports and good instruction. As they move past those sport introduction years, the boys themselves should be driving their interest. Ask your son what his hopes are. If they are significant, the next question should be, "What do you think you need to do to get there?" Let him determine the path and offer to support him in that journey. In the middle and high school years, exposing and facilitating are much more effective than pushing or paving.


Keep boys involved in a variety of sports for as long as possible before specializing. Many pro athletes have had to decide late in life in which sport they would turn pro. Jack Nicklaus, one of the greatest performers in any sport, played football, basketball, baseball, tennis, and track. He was being recruited to play college basketball. But it was his success in golf that forced him to specialize, not the specialization that led to his success. One of our school's great track stars – who went on to compete at Cornell – said his best season was his senior year after he took up squash as an additional sport. He explained that he was always trained to go forward, but the lateral movement in squash strengthened his legs and improved his stability. He had the best spring of his track career. Being involved in lots of sports reduces repetitive motion injuries, expands a boy's social network, and provides important downtime from sport-specific training.


Provide unconditional love. I mentioned earlier that one of the negative aspects for athletes is the ride home. Boys want to know that the love a parent has for a son has nothing to do with how they perform on that day. It is likely that the athlete is fully aware of where they fell short and is not in need of reminding. If anything, a parent may help by letting a boy have their quiet time or be happy they have moved on and are laughing with their teammates.


Seek permission to give feedback. There are times when a parent can provide constructive feedback. There may even be a parent/player relationship that thrives on a positive partnership. It needs to be the player that sets the parameters for the relationship, however, not the other way around. The principal factor is to be patient. Provide no immediate feedback after a competition other than "I really enjoy watching you compete. It is fun to see that your hard work is paying off." If after a significant time has passed you feel you have something to offer, you might suggest the following: "If and when you are ready, I am happy to give you an observation on yesterday's game." More often than not the student will be open to it. I even do this with boys I coach because I want them to be the owners of their progress. They are competing for their team and themselves, not for me.


Compliment the process over the result. When giving feedback, it is important to remember a ratio from the PCA research: a boy should hear five encouraging or positive comments for every one constructive comment. The positive comments don't need the permission the way a constructive comment does, but you don't want to overdo and pump up your son so they feel dependent upon external validation for success. It is also important to compliment the process over the result. "The time you spent practicing penalty kicks paid off," or "Your mental toughness training helped you in the way you bounced back after the other team's touchdown." Don't worry about getting a thank you or receiving anything in return. Boys often hear and internalize but stay quiet.


Keep an open mind about what is next. Playing college sports is a noble aspiration. Students who grow up in club offerings are often given a great deal of encouragement to invest in specialized programs to give them the best chance at fulfilling their dreams. If a student wants to shoot for a college opportunity, they should be encouraged to do so. Stories abound about athletes who start behind the pack and through sheer hard work and determination make the college team. The growth in youth sports, however, has led to college opportunities being limited for high school students. According to the 2021-22 High School Athletics Participation Survey, there were about 4.4 million boys who participated in high school sports. Among them, 7.6% went on to play in the NCAA, with 1.8% of them reaching Division I. The chance of going pro? The NCAA reports that 2% of college athletes end up playing beyond the college level. Hats off to the individuals who have made it that far. For those who have invested significantly in the hope their own child will receive an athletic scholarship, the NCAA reports that only 2% of high school students receive one. One universal factor in getting ready for college athletics, however, is to be a good student. College coaches don't want to worry about a student's eligibility while in college, so doing well academically is often a starting point for the recruiting process.
What should we conclude from all we know about working with outstanding young men? They want to have fun, and they know that doing well is more fun than not, so they are motivated to succeed. You can be the guide by the side providing transportation, being emotionally positive and supportive, and letting your son tell you how far he wants to go in his endeavor. By letting your son take ownership, parents will feel less pressure to be the one responsible for their son's success. After all, it is up to him. Your role will be to let him know how much you enjoy watching him compete and being satisfied with the outcome, no matter where it takes him.
Subscribe to the Boys Education Series on iTunes or Stitcher
Jon Bridge, Assistant Head of School for Advancement & Squash Coach
Jon Bridge is the Assistant Head of School for Advancement and the Varsity and Middle School Squash Coach at University School where his teams have become the High School National Champions in Divisions III, IV, and V and the Middle School National Champions twice in Division II. He has previously coached soccer and tennis and founded Denison University's squash program where he coached the team to five, top-ten finishes among all colleges and universities nationwide.